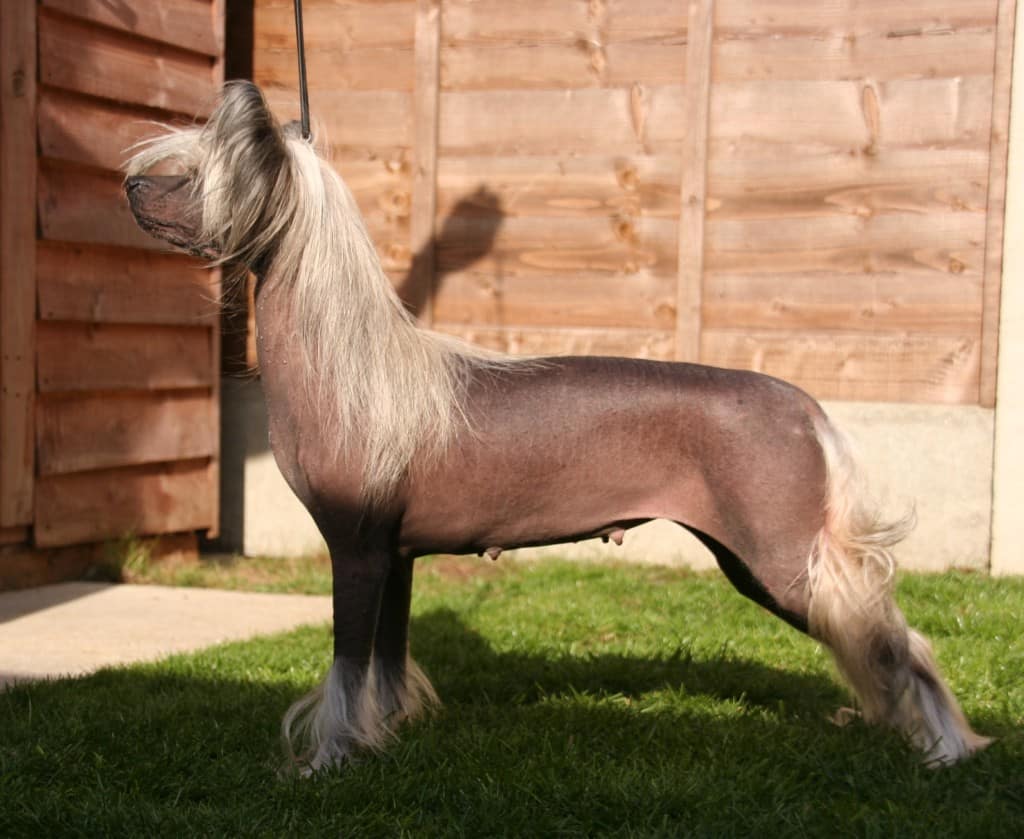 Meet Star, born at Kojiki on the 24/05/2009 – (Pictured above at 5 years old) Star was the first home bred girl that I handled in the breed ring. Being new to showing at Championship level, I was not sure what to expect, but Star took everything in her stride and has taught me so much, she is such fun to handle, a real show off that loves all the attention. Although only shown lightly as a youngster Star was constantly placed at champ shows, Star left the ring in 2013 and had her first and only litter, she has not been shown since, Star will be speyed this year.
On the 12/03/2013  Star had her first litter, pictured below – Rivva PP Female, Happy PP Male and Moodi HL Female – my keeper.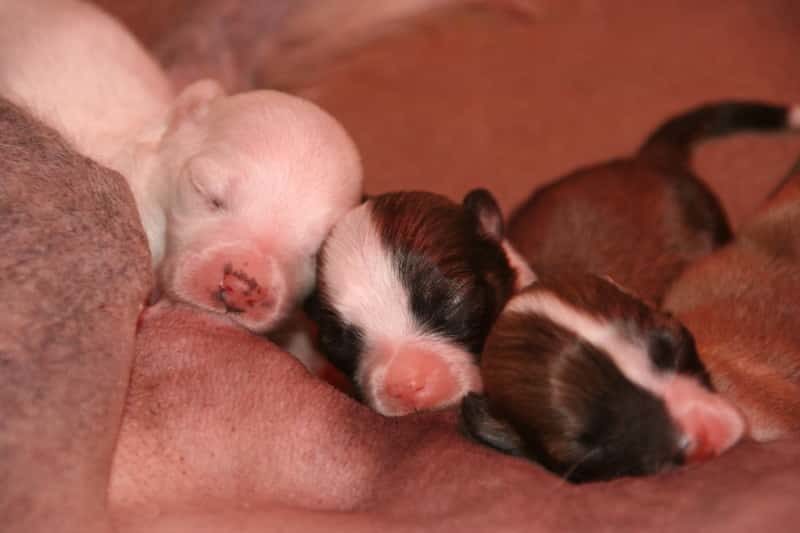 Stars Show Results & Critiques:
CRUFTS 2012 – 3rd Limit Bitch:
Attractive hairless with nice supple skin, sparse ear fringes and socks. Well balanced outline with good legs and typical feet, smart mover! – Judge, Mrs Brenda Taylor.
Southern Counties 2011 – 2nd Post Graduate Bitch:
Genuine deer type, elegant neck, firm back, correct height of legs, abit strong skull and short muzzle, delightful dark eyes, smooth skin, light elastic movements –  Judge, Harry Tast (Findland).
Birmingham National  2010 – 1st Junior Bitch:
Just over one year old, attractive young lady in her blue and white livery. Feminine head with well place ears, dark eyes, good muzzle, jaw and dentition. Neck just right and fitting well with her good layer of shoulder. Firm body and topline, nice set tail. Nicely moving. – Judge, Mr Des Jenkins.
Chinese Crested Dog Club of Great Britain Champ Show 2010 – 1st Junior Bitch:
Well balanced girl with typical head, nice eye and ears, good front, topline and outline on the move.